We have a new release of our AS3 Cloud File Manager extension. The latest release is 2.5, and now supports Dropbox as well as Amazon S3. This extension allows you to manage your cloud hosted files through your Joomla admin, and make them available as download packages, either for free, for restricted Joomla user groups (through the standard Joomla ACL), or for sale.
If you want to sell your files, our paid download plugin for Joomla and Virtuemart works with the AS3 Manager extension to allow you to do this.We have a new release of this plugin available too: version 1.7 adds support for selling Dropbox files as well as Amazon S3, by selling AS3 Manager Manager download packages as Virtuemart products. The Spiral Download plugin is designed to allow you to offer paid downloads as products for sale in Virtuemart, by allowing you to attach the download package to the product as a custom field. It allows you to restrict either the number of downloads, the time limit on downloads, or both.
We are pleased to release a new extension. GProduct Review Feed makes it easy to submit your Virtuemart product reviews to Google shopping, you can do it in a matter of minutes. It's a great way to enhance your product listings.
GProduct Review Feed can be used to create either a full review feed, or an incremental feed. As well as automatically creating your feed, the extension allows you to mark reviews as spam, or deleted.
Virtuemart is a popular open source e-commerce extension for the Joomla! content management system. We have a number of extensions written explicitly for Virtuemart that will enhance your store:-
You can view examples of these extensions in our Virtuemart Extensions Demo Store.
Below: A screenshot of our HTML5 slideshow for Virtuemart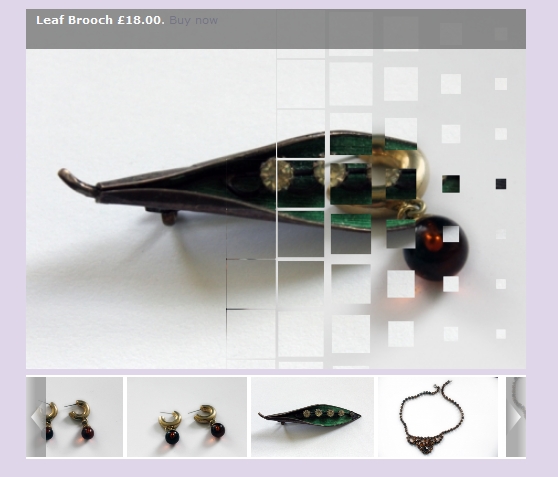 Add a comment