Last Updated: 21 April 2015
Created: 30 October 2014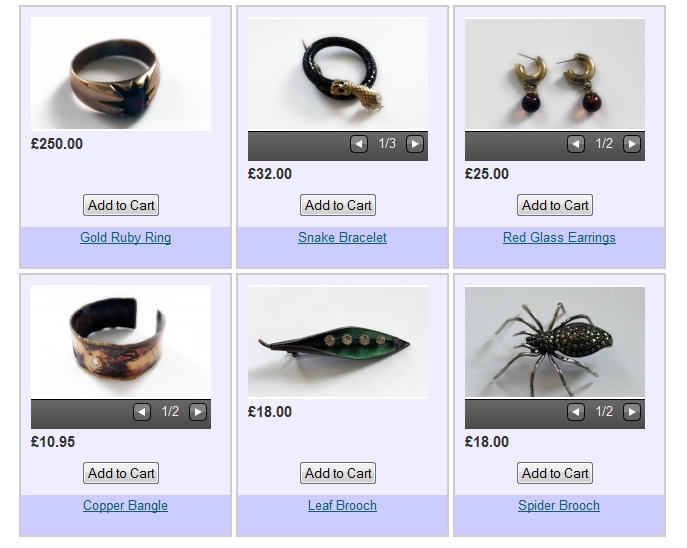 We are happy to release version 3.0.0 of our Featured Products Grid extension for Joomla and Virtuemart. For the first time the extension is now compatible with Virtuemart 3 and Joomla 3 as well as previous versions.
This module extension for the Virtuemart e-commerce system allows you to display selected products in a nice grid pattern. If additional images are available for a product then they will be displayed in a product scroller.
The module can include a link to the main product page. For each product the module can display and add to cart button, and can also display custom fields if these are available for the product. For example, if there are select boxes for product variants normally displayed in the add to cart area, the module will display these.
System Requirements
The current release is compatible with Virtuemart 2 and 3, and Joomla 2.5 and 3. There are also legacy versions available for previous versions of Joomla and Virtuemart.