Spiral Scripts News
We are pleased to announce the release of a new extension. Our Articles Count module has long been a popular Joomla extension, which counts the articles in your Joomla categories, and displays them in a list with a link to the category. The categories can be displayed as a tree, showing parent-child relationships.
We now have a new module, which does exactly the same thing, but for K2 articles. (If you have read this far, you are probably already aware that K2 is the popular content construction kit for Joomla, which allows you to create rich content forms).
Like the original Articles Count module, this one is available as a free download, which you can get here.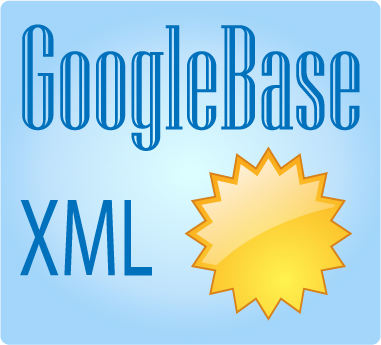 We have a major new release of our popular Google product feed component for Joomla and Virtuemart, GooglebaseXML. Version 4.6.0 introduces support for many new Google product feed attributes, including: multipack, is bundle, adult, adwords redirect, custom labels, excluded destination, unit pricing, expiry date, energy efficiency rating and promotion id.
This release introduces two new concepts: product overrides, and category mapping. Product overrides are an optional feature, used to supply additional data about your products, override existing data such as the product description, and unpublish individual products from the feed.
Category mappings offer an easy way to map your own product categories to Google's product categories. The Google product category is one of the most important pieces of data that you must submit in your feed. It is a required attribute, and it is important to get right, because it tells Google about the type of product, and so gives it information about when to display it. With our new feature, you simply set up a mapping for each category in your store, and the feed will automatically assign products to the correct Google category.
The latest release is compatible with Joomla 2.5 and 3, and Virtuemart 2 and 3. Existing customers who have bought the extension in the last year can update using their existing download link.
We are pleased to announce a new release of our AmazonWS content plugin for Joomla. This plugin allows you to embed Amazon product information into your Joomla articles, with links that include your Amazon associates (affiliates) id.
The latest version has some really useful new features, including the ability to cache the response from the Amazon server, allowing for faster page loading, and avoiding problems with Amazon's 'fair use' policy. You can also control the ordering of results, using a new sort option, and control the results page using the new itemPage option.
You can read more about the plugin usage here, and buy the plugin here.
Submitting a product feed for your Virtuemart store to Google Shopping can be a time-consuming experience, even with the benefit of our dedicated shopping feed extension, GooglebaseXML. If you are a busy store owner you probably don't want to be spending your time doing this. We can now save your time by offering the benefit of our experience to provide a complete feed submission service. We will set up your feed for you, and either submit it to Google shopping for you, or provide you with the feed for you to submit for yourself (your choice).
We have new releases of two of our extensions: version 3.0.2 for Virtuemart Featured Product Grid and 2.1.3 for Virtuemart Product Snapshot Pro.
These new releases fix some issues with the operation of the add to cart button when used with Virtuemart 3, and some issues with the lightbox and slideshow displays for Virtuemart Product Snapshot Pro