Spiral Scripts News
We are very pleased to announce the release of new versions 4.0 of our AmazonWS content plugin, and version 2.0 our Amazon Shopping Cart component.
Main Changes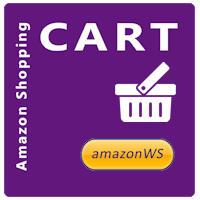 As these are major version releases there are quite a lot of changes. The main point of the changes has been to re-organise the code into a more logical structure, in order to make future development of the extension much easier to manage, and improve efficiency. In particular the AmazonWS content plugin has been split into two plugins: the code that handles the interaction with the Amazon server has been split off into a separate Amazonws API system plugin.
We have also added a new Amazonws Tags plugin, which automatically traverses the product browse node path and adds the browse node names as Joomla tags to the articles. It creates a very neat way to link related products using the Joomla tagging system.
We have added major additional features to the AmazonWS content plugin (see more below).
We have reformed the way that multi-country options are handled, to make it much easier to show results from more than one country. Now you simply need to register the additional country associates ids in the Amazonws API system plugin.
We have added improved support for Amazon attributes, so now all product attributes can be displayed, or the display of attributes can be customised either in the shortcode, or in the AmazonWS content plugin options. For example if your site is displaying books you can select only book-related attributes to be displayed, such as author and binding, rather than the often redundant attribute information that Amazon returns. Previously the only way to do this was by modifying the template, now you can just select these in the plugin options.
We have added an optional submit button for the search module, to make this easier to use on mobile devices.
We have added explicit support for Amazon tracking ids. If you want to track sales from particular sets of links (for example attribute them to specific authors on your site) you can do this through creating tracking ids in your Amazon associates account. We now support the use of a trackingId parameter in the plugin shortcode. In actual fact you could do this before by supplying the tracking id through the associateId shortcode parameter, but now this is made explicit and so easier to understand.
Fake News, we hate it. Grrr!
But seriously, it is a real threat to democracy if no-one knows what information can be trusted any more. Google have come up with what they think is a solution, their Fact Check data type, see https://developers.google.com/search/docs/data-types/factcheck for more information. If you have a web page that reviews a claim made by others, you can include a ClaimReview structured data element on your web page. This element enables Google Search results to show a summarized version of your fact check when your page appears in search results for that claim.
Who knows if this is really going to help, but considering that Google created a lot of the problem in the first place then it might help improve things. It is certainly good that they are trying.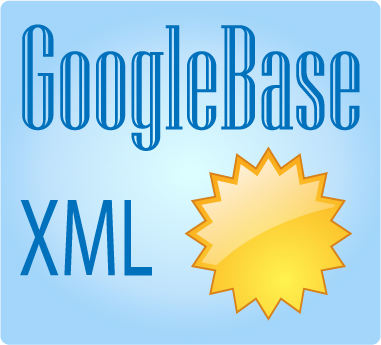 We are happy to make a new release of our GooglebaseXML product feed for Joomla and Virtuemart.This extension generates a product data feed for your Virtuemart store, which can be uploaded to your Google Merchant centre account for use in Google Shopping and advertising.
Version 4.6.26 is a maintenance release which includes some bug fixes and new features:-
Truncates the title to 150 characters
changes g:expiry_date tag name to the correct g:expiration_date
adds option to force language in the extension admin to fix occasional problem with loading the wrong Virtuemart tables
fixed a bug with filtering by language
fixes a bug in the site language file
improves handling of PHP memory limit configuration
adds a log entry for PHP memory limit and max execution time, so you can check the operational values for these
All these are quite minor issues.The feed works well at what it does, so there has not been a big reason to make many updates recently.
However we are planning a more substantial release in the future which will include some more new features: the main one will be a more flexible method of renaming the tags, so that you can customise the tag names in order to satisfy different feed formats.
But this is still at the planning stage at the moment.
We are happy to release a new version, 3.0.2, of our Articles Count Module The articles count module counts the articles in your Joomla categories, and displays them in a list with a link to the category. You can choose which categories to display, or use the currently displayed category. There is a choice of display: either as a simple list or a collapsible tree.
The latest release is a small update to the code which makes it compatible for the first time with Joomla 4. We plan to make most of our extensions work with Joomla 4 alpha over the next few months, which is likely to be in advance of the first stable release of 4.0, which is scheduled for the end of 2018.
We also have a new release (version 1.0.2) of the Articles Count module for K2, which fixes a couple of minor language issues.
We are pleased to announce the release of version 1.0.2 of our Tags Match module for Joomla!. Tags Match allows you to display in a module Joomla items selected by tag. It works with the Joomla Core Tags component.
In the new release we concentrated on making the module output look more attractive, by introducing some optional styles: a simple column layout, and a grid layout. You can see examples of these layouts here: https://www.spiralscripts.co.uk/examples/tags-match.html
All the layouts and effects are created using css, with no javascript, so that makes them very efficient. The effects are supported in all modern browsers, and as far back as Internet Explorer 10. In our tests the module output renders very acceptably in earlier browsers, just without the transition effects.