Spiral Scripts News
We are happy to announce the new release of version 2 of our Spiral Image Zoomer plugin for Virtuemart. This plugin allows you to add a nice image zoomer to your Virtuemart product page. It displays a medium sized image, when the customer hovers over the image a magnified version of the image is displayed in a floating window, allowing the customer to inspect product details.
Version 2 includes some useful enhancements to the plugin. Now it can be used in a variety of ways: as a Virtuemart custom field; as a Joomla content plugin (allowing the zoomer to be automatically generated for all Virtuemart products; or as a custom event plugin, if you want to use it in a template or module.
The new release is designed to make usage as simple as possible, so it can be as straightforward as installing the plugin and then enabling it.
You can read more about the plugin here, and see some examples here.
We are happy to release a new version, 3.0.0, of our Articles Count module for Joomla. This module counts the articles in your Joomla categories, and displays them in a list with a link to the category. You can choose which categories to display, or use the currently displayed category. There is a choice of display: either as a simple list or a collapsible tree.
This new version includes several bug fixes and some important new features. In particular, the module now supports the Joomla core extensions com_contact, com_newsfeeds and com_weblinks as well as the core com_content component.
The module is free to download, and can be downloaded here.
You can find out more about the module here.
We have a new release version 3.0.3 of our extension Featured Product Grid for Virtuemart.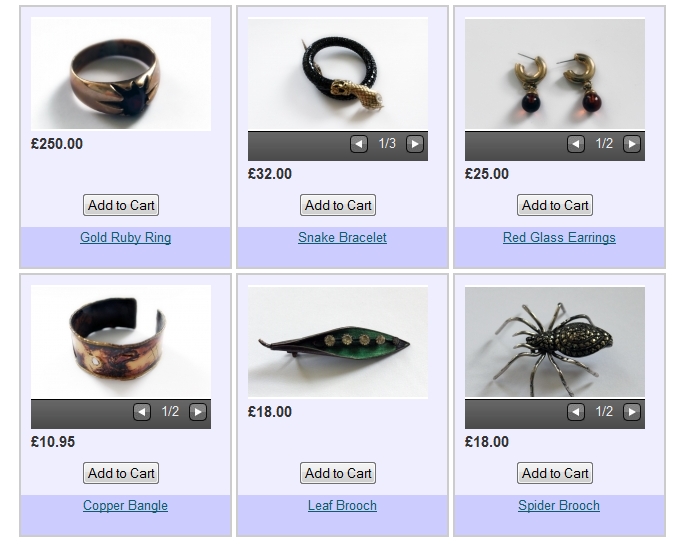 This is a maintenance release which includes some bug fixes, mainly to improve the support for display of Virtuemart 3 custom fields. The module now properly supports Virtuemart cart fields and can update prices in response to variant selections.
This release also adds some support for the Joomla updater, so that in future the site admin will be informed when an update is available. However because it is a commercial module you will still need to download a copy from your account, or use the install from URL option by supplying your download link. This is due to the limitations of the Joomla updater which does not provide a straightforward way for commercial extensions to validate the download.
Yesterday an issue with the Amazon Shopping Cart checkout function was brought to our attention. If a customer uses the checkout button to click through to Amazon, they will be confronted with a message saying that there are no items in their cart - not good!
We have a new release, version 1.6.3 of our Amazon Shopping Cart extension for Joomla.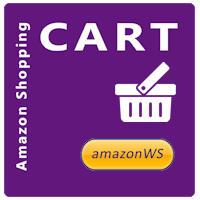 These a maintenance release which fixes some bugs that have come to light since the release of version 1.6.2, and adds a few improvements. The new version has these changes:-
More fixes to the pagination of search results
Fixes an issue with the checkout purchase URL
Improvements to the product search module
Adds an option to select the menu item for click-through pages
You are recommended to update if you can, due to the fix for the purchase URL issue. If this is not convenient, then read this article for an alternative way to fix it: https://www.spiralscripts.co.uk/News/issue-with-amazon-shopping-cart-checkout.html